Public Transportation – A Job Satisfaction Survey
Introduction
How do the people who work in public transportation like their jobs?
A survey of nearly 2,500 public transportation employees was performed by TransitTalent.com in December 2007 and January 2008 to gauge the satisfaction levels of employees for transit systems, transit management groups, manufacturers/suppliers, consultants, contractors, motorcoach operations, associations, state departments of transportation, universities, metropolitan planning organizations and vanpools/carpools.
Although the greatest response came from top executives (nearly 20%), responses were also received from employees in departments such as accounting, communications, engineering, finance, human resources, planning, marketing, risk management and safety.
Key Findings
Nearly three-quarters of the respondents (72.3%) said they are either "satisfied" or "very satisfied" with their jobs. Two of five (41.8%) said they were "very satisfied." Only 4.8% said they were "not satisfied."
More than 7 of 10 (70.6%) said they work in the industry due to "accidental" circumstance rather than long-term planning. Less than 12% said they planned to enter a career in public transportation while they were still in school.
"Challenging work" was the most widely chosen factor in job satisfaction, followed by "work/life balance" and "public service." "Pay" ranked relatively low. It was chosen by only 4.9% as the key to job satisfaction.
More than half (54.2%) believe they are fairly compensated relative to others in public transportation. About a quarter (27.6%) said they are not. The rest (18.3%) were unsure.
Methodology
An e-mail invitation and survey link was sent to about 10,200 people, most of whom work for member organizations of the American Public Transportation Association. The invitation was also sent to members of the American Bus Association and the United Motorcoach Association. Responses were received from 2,449 people, for a 24% response rate.
Contact Information
For more information about this survey, contact Steve Hirano at TransitTalent.com. He can be reached at (310) 375-6413 or steve.hirano@TransitTalent.com.
Profile of Respondents
Respondents by Type of Employer

Respondents by Department

Years of Experience in Public Transportation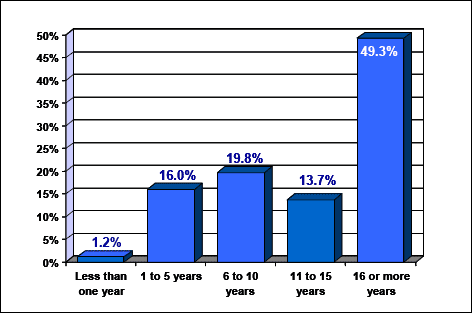 Nearly half of the respondents are long-time veterans of public transportation, with 16 or more years of experience. By far, rookies made up the smallest fraction.

Perhaps not surprisingly, only slightly more than one in 10 respondents targeted public transportation as a career goal.
Measures of Satisfaction
How Respondents Rate Their Job Satisfaction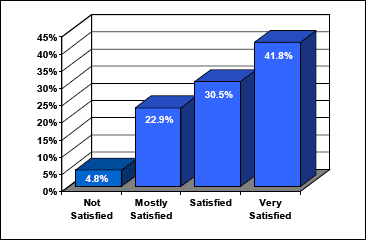 Nearly three-quarters (72.3%) of respondents said they're "satisfied" or "very satisfied" with their careers. The results could be slightly skewed, however, because of the greater likelihood that satisfied employees would answer a job satisfaction survey than disgruntled ones.
What Do You Find Most Important to Job Satisfaction?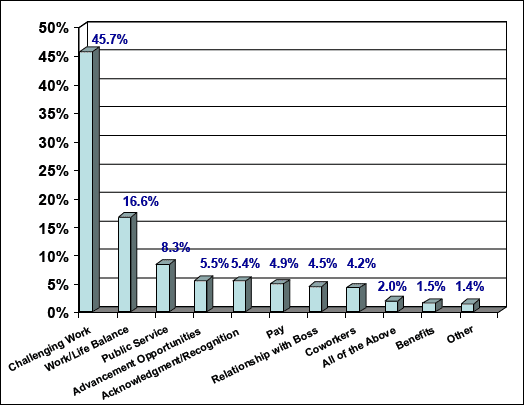 Challenging work ranked highest among respondents in regard to job satisfaction. Work/life balance also ranked high, at 16.6%. Pay, on the other hand, was the top factor for less than 1 in 20 respondents (4.9%).
Do You Think You Are Fairly Compensated Relative to Others in Your Profession?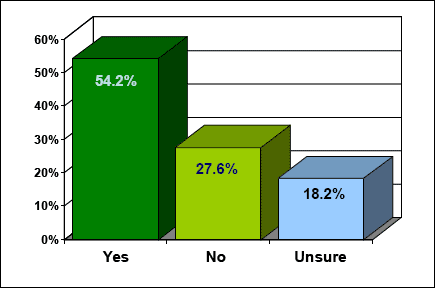 A surprisingly large number of respondents believe they are either underpaid relative to their peers or are uncertain about their standing. Only 54.2% felt confident that they are fairly compensated.