Executive director seeks to reinvent North County Transit District
Posted May 2009
In the four months since he took over the reins at North County Transit District (NCTD) in Oceanside, Calif., Matthew Tucker has determined that significant change - or, more accurately, reinvention - is necessary.
Tucker, who previously served as the director of the Virginia Department of Rail and Public Transportation, inherited a transit property that's facing a $2.5 million deficit in the $90.6 million budget for fiscal year 2010.
Unfortunately, the longer-term scenario is even worse. If funding stagnation continues for the next five years, NCTD faces a $20.5 million deficit by 2013. "There's no easy out for us," Tucker says. "I've looked at the different scenarios, and this is not an overly conservative budget estimate."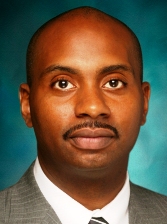 Looking 14 months ahead, Tucker estimates a $15.5 million deficit for 2011. To balance the budget, he says NCTD will likely take measures that might not please many of the district's 500-plus employees.
Necessity is mother of reinvention
"The question is, how do we reinvent NCTD," Tucker says. "At the end of the day, you have to look at who you're attempting to serve." First and foremost, he says the transit system needs to serve the taxpayers and the riding public. Institutional concerns are secondary. "It helps you to focus in on how to solve the problem," he says.
Key to meeting the looming budget demands, Tucker says, is creating a model in which the workforce is consistent with the dollars available. In this case, he's suggested to the board that the district take a serious look at outsourcing its Breeze bus service. The district operates 160 buses, employing approximately 240 operators and 80 mechanics, as well as administrative personnel.
"We already contract out our Coaster [commuter rail] service, our Sprinter light rail service and our paratransit service," Tucker says. "We have an unbalanced equation."
Candor has helped to reduce anxiety
This outsourcing scenario has created fear and uncertainty among employees, especially those in the administrative ranks of the bus service who would be most likely to lose their jobs. Tucker has been candid about the outsourcing proposal and the possibility that it will cost some employees their jobs.
"Matt is doing a good job of talking to employees," says one NCTD employee who wishes to remain anonymous. "They appreciate his efforts. It helps to relieve the stress."
"What we're looking at has to be something that you need to discuss in an open, transparent way," Tucker says. "This is not about secrecy, about implementing something at the expense of the employees. We need to make change; otherwise, I don't think we can be a viable organization in the future." Tucker says the earliest that NCTD would put contracted bus operation into service would be July 1, 2010.
"At the end of the day, there are forces impacting this system in a significant way," he says. "I've seen transit systems in dire situations, but this is probably the most challenging situation I've seen."
Tough times are behind, too
And yet this isn't unfamiliar territory for Tucker. "I was working at VTA [Valley Transportation Authority in San Jose, Calif.] during the dot-com bust," he says. "There's an approach that you have to take that provides an opportunity to reshape the business."
Tucker served as VTA's chief operating officer, overseeing six divisions, including bus operations, rail operations, protective services, service and operations planning, operations support services and operations engineering.
The son of the owner of a construction company, Tucker is trying to bring a private-sector approach to the business of running a public agency. "One of the areas in which transit has not done a good job is paying attention to the market," he says. "For example, now that the price of gasoline has gone down, how do we become more competitive with the cost of an automobile trip?"
Incentivizing use of public transit requires non-traditional thinking, Tucker says. To that end, he's considering a plan to provide off-peak fare discounts through the use of a newly introduced smart card. He also wants to increase ridership by offering perks at transit parking lots, such as reserved spots or detailing services. "The question is, how do we better compete?" he says.
Despite the obvious pressures that he's facing, Tucker has no regrets about taking on the new position. "Part of the appeal of this job is trying to navigate these types of issues," he says. "This is a great place to be. I can sit in my office and see the Pacific Ocean. It's not a bad gig. Executives are hired to deal with difficult issues."